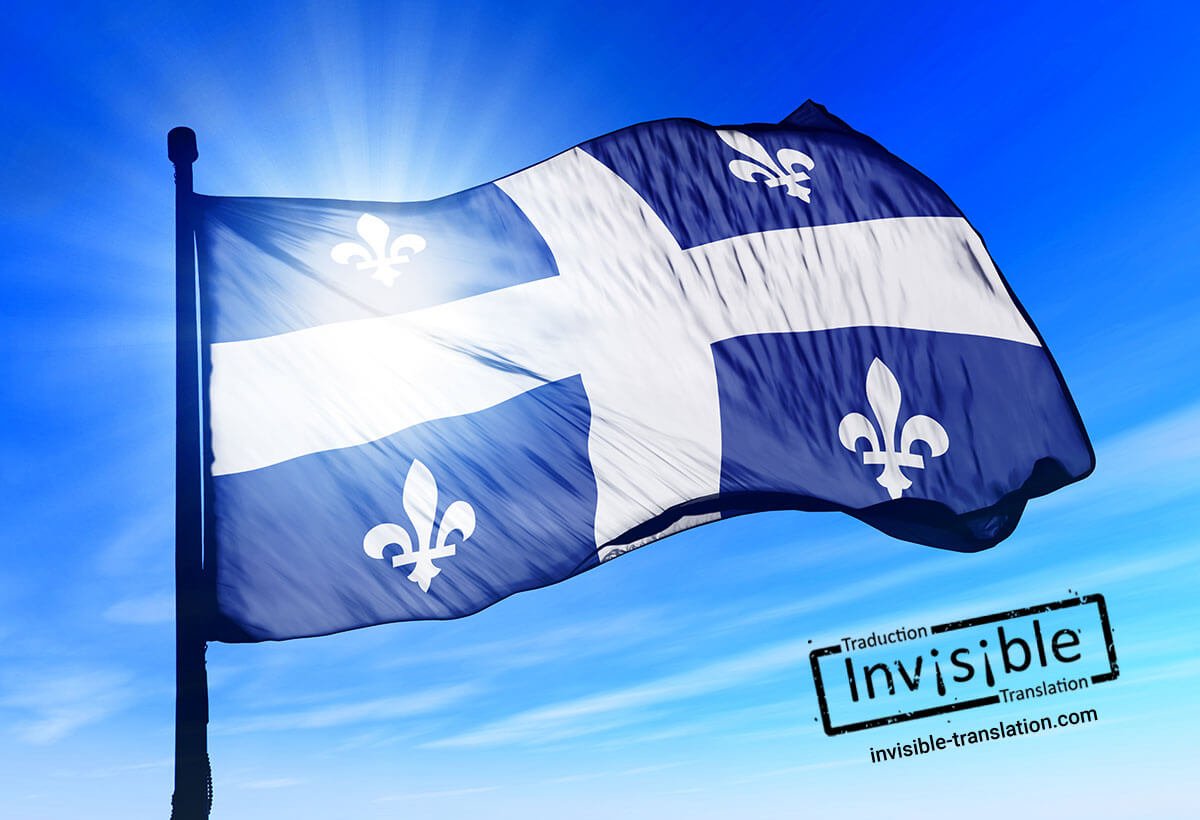 Your company wants to have its written materials translated by experienced professionals?
You're looking for professional help to make your brand image better known while keeping strategic information confidential, but you're not sure where you should be looking?
The first thing to remember is that quality has a cost, and bargain rates often mean a substandard product.
You'll agree that this is no time to be cutting corners.
To protect your business, there are five key questions you should ask that will help you find what you're looking for.
1. Are you a certified translator?
The real world and the online world are both teeming with self-proclaimed "translators" who have no real training in translation.
These "fully bilingual" individuals will tell you that they learned on the job.
You should know that in Quebec, the translation profession is regulated by the Ordre des traducteurs, terminologues et interprètes agréés du Québec—"OTTIAQ" for short.
A would-be member of OTTIAQ has to have a university degree in translation or an equivalent credential, and must have completed a six-month mentoring program or accumulated two years of full-time experience.
In either case, the applicant has to submit a complete file to OTTIAQ containing, among other things, evidence of appropriate training and experience.
Like lawyers, doctors and psychologists, certified translators must protect confidential information.
They are sworn to professional secrecy.
2. Were you trained as a translator?
The best translators rely on thorough professional training, which usually begins with a university degree in translation.
Translation is an art that demands specific skills and knowledge of such elements as grammar, syntax and punctuation, to name a few, that are acquired solely through a full university education.
Any self-respecting translator will have acquired the writing skills needed to produce clear, logical and accurate text.
He or she will also have learned to deal with linguistic interference and to avoid the pitfalls involved in re-expressing a message in another language, and take the care required to produce a first-rate translation.
3. What areas are you qualified in?
Professional translators focus their efforts on specific fields in which they have confidence in their subject-matter expertise.
In many cases, a translator qualified in a specific field will have been active in that field or will have taken courses or training to acquire specialized knowledge.
For example, a lawyer with decades of legal practice to their credit may decide to take university courses in legal translation: previous experience will qualify such a person as an authority in matters of law.
Some professional translators can cover many fields of competence, while others may choose to ply their trade only in a very specific area.
A translator with a thorough knowledge of the vocabulary used by IT experts, for example, may not be the best qualified to translate a treatise on astronomy, or the data sheet on a drug.
4. Do you translate into your mother tongue?
Roughly speaking, a person's mother tongue is the language they learned in childhood, and their second language is one they acquired later.
Some experts in sociolinguistics argue that a person's second language can sometimes be regarded as a "foreign" language, given the distinctive character associated with its social status.
In any case, we have to recognize that a person's vocabulary will be broader and more complex in the language they grew up speaking.
As a consumer, you should have some doubts about anyone claiming to be able to translate equally well into their second language or their mother tongue.
Every good translator knows that every language has its own subtle shades of meaning.
Full proficiency in the target language is essential to the production of a translation that is idiomatic and accurately reflects the cultural and linguistic characteristics of the target audience.
With very, very few exceptions, the best translators work only into their mother tongue, in which they can be sure of finding the exactly appropriate equivalent every time.
5. How do I know you are truly competent?
It is through experience that translators polish and perfect their skills to become fully qualified professionals.
If you want to see evidence of a translator's style and acumen before entrusting them with a major project, feel free to request a translation of a short excerpt.
Something that relates to the field you are interested in will give you a better idea of the translator's capabilities.
The proof, as they say, is in the pudding.
Remember, of course, that a professional translator who is a certified member of OTTIAQ is obliged to protect the confidentiality of any material entrusted to his or her care.
This means they are prohibited by law from disclosing the fruits of their labour.
Bottom line?
If you're looking for a firm that employs competent, experienced and properly trained language professionals to provide a top-quality product, your search is over.
Complete this form to give us an idea of your growth objectives.
You'd rather chat than type?
Give us a call now at 1 833 436-6331.
We will be able to assess your needs and suggest solutions to help get your business to the next level.
Invisible translation. Visible results.TM